Katharina Grosse
(* 1961 Freiburg im Breisgau)

Katharina Grosse studied at the art academy in Münster and in Düsseldorf with Johannes Brus, Norbert Tadeusz and Gotthard Graubner. Grosse uses a spray gun powered by a compressor for her works and often combines bright colours with horizontal and vertical structures. The colours are transparent and the underlying layers remain visible. She uses various historical techniques, her works are inspired by fresco painting, plein air painting, abstract expressionism and graffiti. Different materials are included as painting surfaces. Even the ceiling and the floor are integrated. Pieces of furniture, fabrics, objects and objects are also worked on.
Grosse is a professor at the Düsseldorf Art Academy. Solo and group exhibitions of her work have been held around the globe, and her works are part of international collections such as those of the Centre Georges-Pompidou in Paris and the Sprengel Museum in Hanover.
The artist lives and works in Düsseldorf and Berlin.
Katharina Grosse
Cokeypane-Farbvariation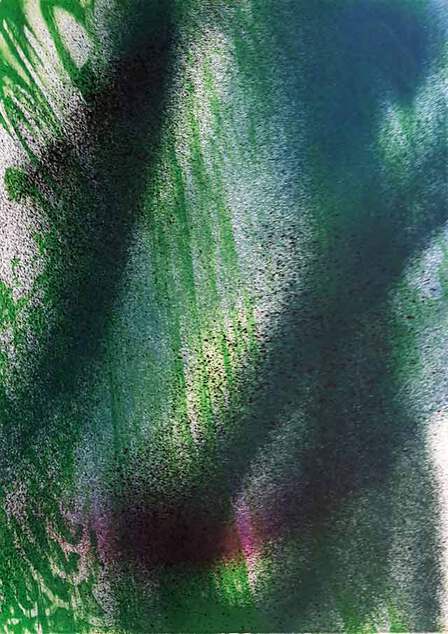 Katharina Grosse
o. T.