Katharina Sieverding
(* 1944 Prag)

Katharina Sieverding, born in 1944, is one of the most internationally renowned artists of our time; early on, she advanced the artistic potential of photography in the sense of an interdisciplinary medial art practice with her innovative pictorial inventions.
For the first time, the artist presented her video installation "Looking at the Sun at Midnight SDO/Nasa (Blue)", 2010-2015, at Galerie Thomas Schulte in Berlin from 10 December 2016 to 28 January 2017, which was also on view during her exhibition at the Bundeskunsthalle, Bonn
The artist animated 200,000 4K satellite data from space into a dynamic almost four-hour continuous film loop of the "complementary sun". The recordings were made available to Sieverding by NASA. The result is the captivating appearance of a glowing blue sun.
The two silk-screen prints: "Looking at the sun at midnight" in blue and in orange originate from this video installation. Captivating, luminous artworks of an explosive star.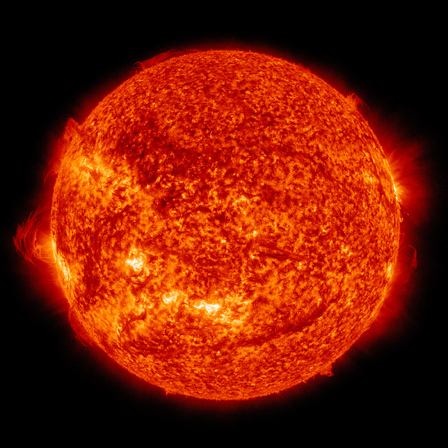 Katharina Sieverding
SDO NASA RED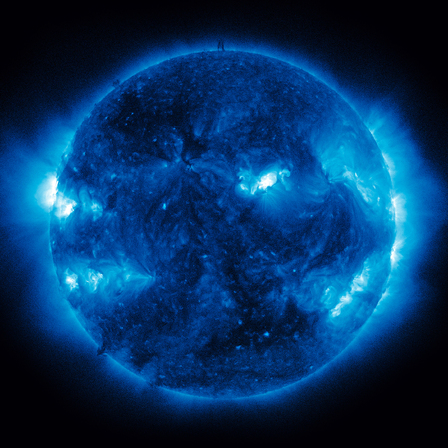 Katharina Sieverding
SDO NASA BLUE