Markus Lüpertz
(* 1941 Liberec)
1948 The family flees to the West. Lüpertz grows up in the Rhineland.
1956 – 1961 Studied at the Werkkunstschule Krefeld with Laurens Goosens and the Kunstakademie in Düsseldorf
1961 Lüpertz settles as a freelance artist in Düsseldorf
1962 Moves to Berlin; begins the so-called "dithyrambic painting".
1962 – 1969 Lives in Berlin and has run the Großgörschen Gallery since 1964.
1970 One-year stay at the Villa Romana in Florence
1975 Professorship at the State Academy of Fine Arts in Karlsruhe
1982 Designs for stage sets in the opera houses of Kassel, Ulm, Salzburg, Bremen, Düsseldorf
1984 Trip to New York
1986 He accepts a chair at the State Academy of Art in Düsseldorf and becomes its rector from 1988 to 2009.
1990 – 1915 Windows for the cathedral in Nevers
2000 Presentation of the cycle: Vespers in Hanover
Lüpertz lives and works in Berlin, Karlsruhe, Düsseldorf and Florence.
Markus Lüpertz combines legend and history at the same time.
While his contemporaries indulged in Art Informel and Tachism, Lüpertz, after his training at the Werkkunstschule in Krefeld and the Staatliche Kunstakademie in Düsseldorf, remained true to representational painting. At the beginning of his work was "dithyrambic painting", whose philosophical and mythological approach was based on Nitzsche and the god Dionysus. His mysterious elements, combined with oversized representational painting, generate a euphoric enthusiasm in the viewer. In the 1970s, an intensive examination of German history follows in the "German motifs". Still-life-like military objects are intended to recall the past war in a new aura.
From 1980 Lüpertz also worked as a sculptor and designed sculptures. Mythological or literary heroes awaken in a new face of bronze. The imperfection of the sculptures, which are painted in colour according to ancient models, is intended to perpetuate the memory of what was once sublime and perfect in art.
In addition to his work as a painter, Lüpertz works as a stage designer, poet, theatre producer and was director of the State Academy of Art in Düsseldorf from 1986 - 2003. In his work, he combines his personal sense of humour with his rebellious way of breaking rules. A mysterious body of work has emerged that is simultaneously suitable as an approach to the world and an interpretation of the world.
Markus Lüpertz
Bremer Stadtmusikanten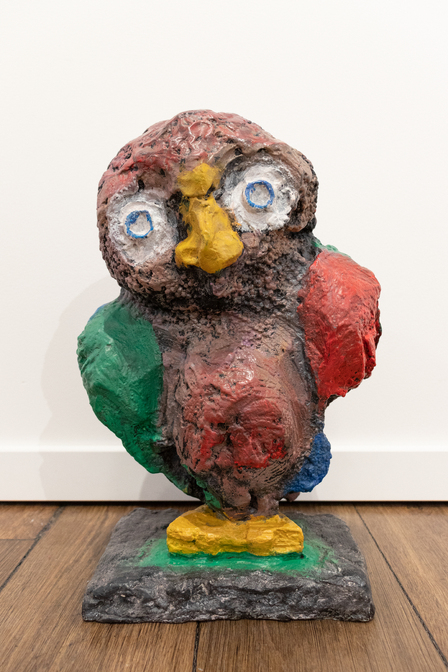 Markus Lüpertz
Eule der Athene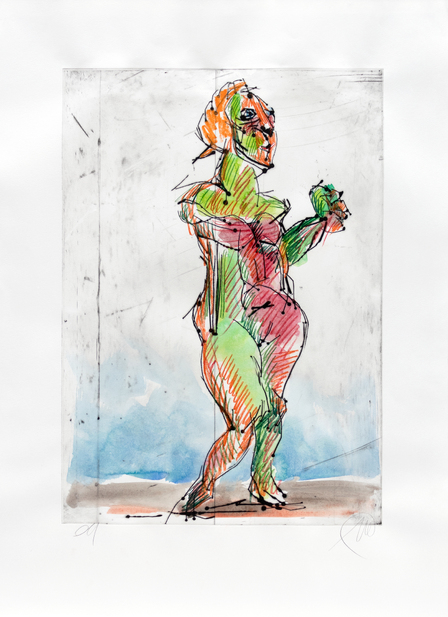 Markus Lüpertz
Mozart 1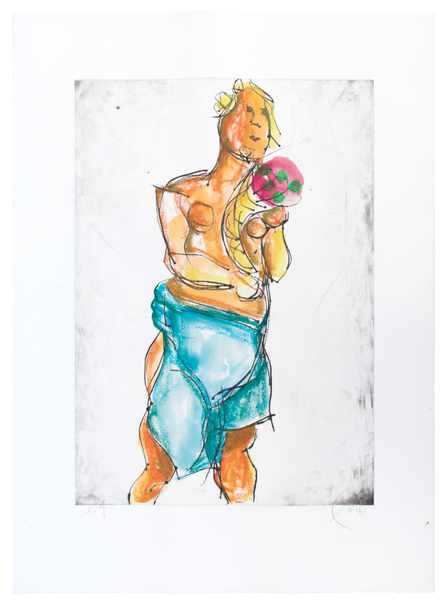 Markus Lüpertz
Fortuna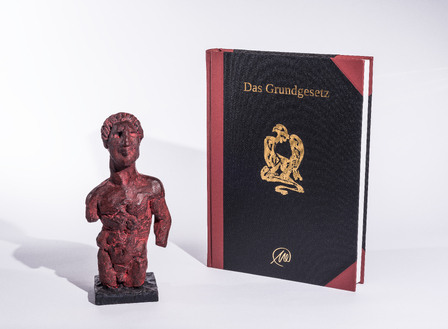 Markus Lüpertz
Das Grundgesetz (Skulptur und Buch)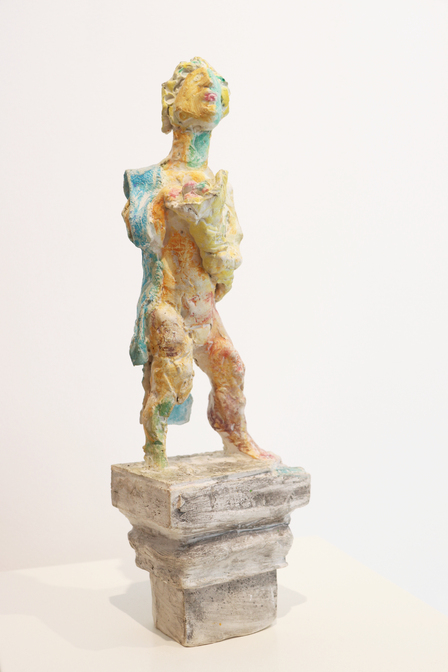 Markus Lüpertz
Fortuna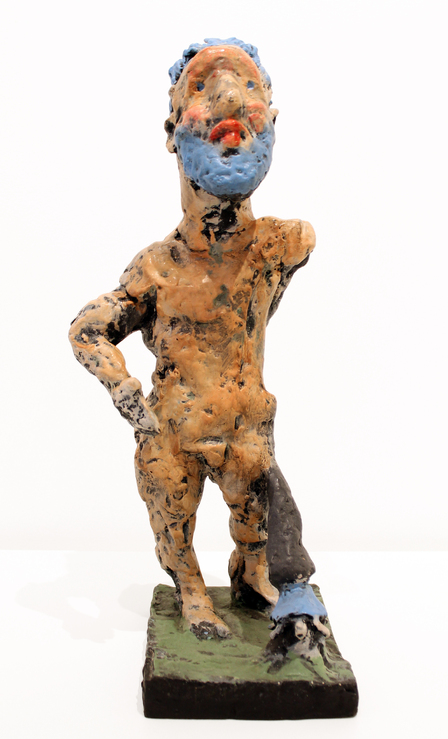 Markus Lüpertz
Herkules